07-04-2020, 05:53 PM
Moderator

Join Date: Jun 2012

Posts: 1,414
Happy 4th of July!
---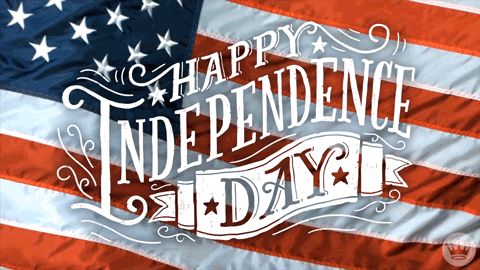 __________________
Saint Michael the Archangel, defend us in battle, be our protection against the malice and snares of the devil. May God rebuke him we humbly pray; and do thou, O Prince of the Heavenly host, by the power of God, thrust into hell Satan and all evil spirits who wander through the world for the ruin of souls. Amen.
07-04-2020, 06:32 PM
Moderator

Join Date: Jan 2009

Posts: 5,137
Re: Happy 4th of July!
---
__________________
Knowledge and Wisdom are both good and worth finding, but they also have truly bad downsides, just study the life of Solomon to see the truth of this. Love does not puff up. Perfect Love drives out pride. Faith, Hope, and Love are the greatest of all things we can strive for, and the greatest of these are Love. Proverbs 3:5-6 Trust in the Lord with ALL your heart and lean NOT on your own understanding. In all your ways aknowledge Him and He shall direct your paths.
07-05-2020, 05:01 AM
Senior Member

Join Date: Jun 2012

Posts: 1,605
Re: Happy 4th of July!
---
Happy belated!
My-my, what a sweet stirring that brought on
MAGA!
.
| | |
| --- | --- |
| Posting Rules | |
All times are GMT -5. The time now is
04:56 AM
.